NI ROCKS Recommends "Falling Back To Earth" by DAYLIGHT ROBBERY
Daylight Robbery have just released their latest album "Falling Back to Earth" – it is now available for download, with physical copies available soon. This is the follow on to the excellent debut album "Cross Your Heart" which was released in 2011 and which you may have heard tracks from on some of the NI Rocks Shows on Rock Radio NI. Daylight Robbery are a band that trace their history back to the late 80s when they were playing in the clubs around Birmingham (England) and supporting touring bands in the area.
After parting ways in the mid 90's, two of the original members of the band reformed Daylight Robbery in 2010. The original members of the band are Tony Nicholl on vocals and Mark Carleton on guitar. They're joined by Colin Murdoch on bass, David Billingham on keyboards and Chris Miller on drums. "Cross Your Heart" was well received in the melodic rock / AOR arena and Daylight Robbery supported Uriah Heap on tour and played some of the big AOR festivals. With "Falling Back To Earth" the band deliver a worthy follow up to their 2011 debut and fans of heavy melodic rock will certainly be impressed.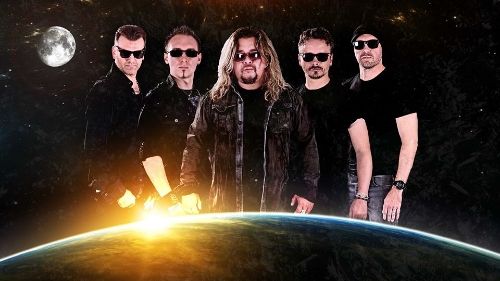 For more information check out http://daylightrobberyrocks.co.uk/
Dim lights Embed Embed this video on your site
About "NI Rocks Recommends"
The simple idea behind "NI Rocks Recommends" is to acknowledge and promote some of the great music being submitted to Rock Radio NI. To be honest I'm not really a big fan of "Reviews" expressing positives or negatives which essentially just represent one person's opinion. With "NI Rocks Recommends", I'll not be giving marks or ratings or dissecting every aspect of the album; just telling you that something about the artist and the album and that I like it!
My musical tastes covers most things from heavy melodic rock (anything too melodic bores me!) to the lower echelons of the metal genre (where it's not ALL growling and screaming!). The albums that I'll be recommending are merely those that I would buy myself and which you'll be hearing played on my shows on Rock Radio NI.
Check out NI Rocks on Facebook – www.facebook.com/NIRocks or Twitter - www.twitter.com/NIrelandRocks
Last Updated (Saturday, 18 October 2014 23:37)