NI ROCKS Recommends "SEX FIRST" by MIDNIGHT SIN
"Sex First" is the debut album from Italian band Midnight Sin. It was released through Bakerteam Records on 14th October. I always say that I don't like applying musical genre labels to bands and I'm not even sure that I could in this case. The press release from Midnight Sin's record label says that their music is a "sexy combination of Sleaze Rock, Hard Rock and AOR". Take from that what you will until you get a chance to listen to some of the tracks from "Sex First" and judge for yourselves. You can hear "Midnight Revolution" on the Friday NI Rocks Show first broadcast on 17th October.
The tracks on the album do cover a fairly wide range of styles; from the gutsy "Midnight Revolution" through to the closing ballad "Sweet Pain". The band consists of Albert Fish on vocals, LeStar  on lead guitar, Maurice Flee on rhythm guitar, Acey Guns on bass and Dany Rake on drums; although I'm guessing that those might not be their real names! ;)
Find out more at https://www.facebook.com/midnightsinband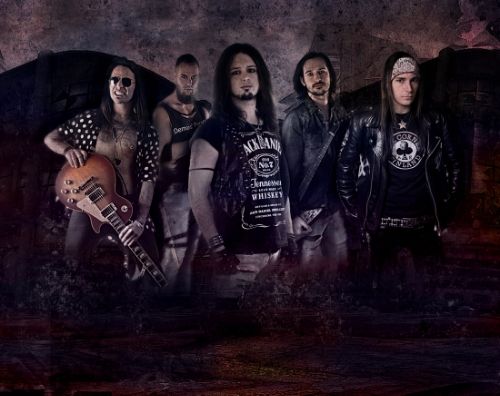 About "NI Rocks Recommends"
The simple idea behind "NI Rocks Recommends" is to acknowledge and promote some of the great music being submitted to Rock Radio NI. To be honest I'm not really a big fan of "Reviews" expressing positives or negatives which essentially just represent one person's opinion. With "NI Rocks Recommends", I'll not be giving marks or ratings or dissecting every aspect of the album; just telling you something about the artist and the album and that I like it!
My musical tastes covers most things from heavy melodic rock (anything too melodic bores me!) to the lower echelons of the metal genre (where it's not ALL growling and screaming!). The albums that I'll be recommending are merely those that I would buy myself and which you'll be hearing played on my shows on Rock Radio NI.
Check out NI Rocks on Facebook – www.facebook.com/NIRocks or Twitter - www.twitter.com/NIrelandRocks
Last Updated (Friday, 17 October 2014 00:39)