NI ROCKS Recommends "Double Agent" by MISS BEHAVIOUR
"Double Agent" is the third album from Swedish melodic rock band Miss Behaviour and is released through AOR Heaven on 1st September. I'll be honest and say that I was a bit unsure about this one initially. A quick flick through the tracks however warranted a download and another listen. Having now played the album from start to finish several times it has most definitely grown on me and certainly warrants a recommendation. Indeed the opening track "On With The Show" has already found its way onto the Friday NI Rocks Show this week.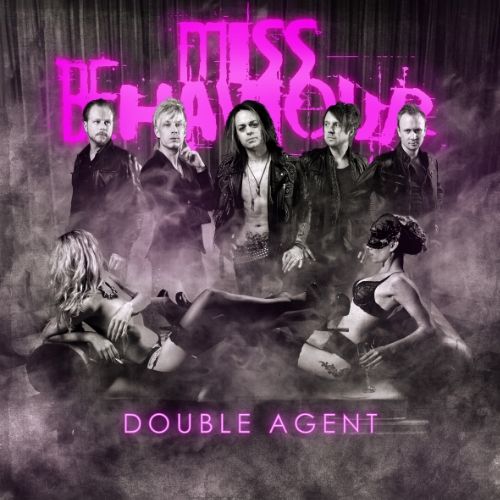 Miss Behaviour was formed back in 2004 by guitarist Erik Heikne and keyboard player Henrik Sproge and released their first album in 2006. It was the second album "Last Woman Standing" released in 2011 following the addition of Sebastian Roos as singer, that proved to be a break-through for the band. That album was voted "Best AOR Album of 2011" by Melodic.net and Classic Rock Magazine chose the track "Cynthia" as one of the best of 2011. That would have been my only previous knowledge of the band as the track was included on the free Classic Rock "Buzz" CD.
The third album "Double Agent" is now finally due for release. Heikne, Sproge and Roos are joined by Nicky Bloom on bass and Magnum Jacobs on drums. For more information check out www.missbehaviour.se or https://www.facebook.com/Missbehaviourofficial
Dim lights Embed Embed this video on your site
About "NI Rocks Recommends"
The simple idea behind "NI Rocks Recommends" is to acknowledge and promote some of the great music being submitted to Rock Radio NI. To be honest I'm not really a big fan of "Reviews" expressing positives or negatives which essentially just represent one person's opinion. With "NI Rocks Recommends", I'll not be giving marks or ratings or dissecting every aspect of the album; just telling you something about the artist and the album and that I like it!
My musical tastes covers most things from heavy melodic rock (anything too melodic bores me!) to the lower echelons of the metal genre (where it's not ALL growling and screaming!). The albums that I'll be recommending are merely those that I would buy myself and which you'll be hearing played on my shows on Rock Radio NI.
Check out NI Rocks on Facebook – www.facebook.com/NIRocks or Twitter - www.twitter.com/NIrelandRocks
Last Updated (Monday, 25 August 2014 11:31)