NI ROCKS Recommends "Worlds Entwined" by SCAR FOR LIFE
"Worlds Entwined" is the fourth studio album from Scar For Life, the band founded by guitarist Alexandre Santos in 2008 and it is released through Escape Music on 29th August. The band also released a compilation album last year. There have been numerous line-up changes during the lifespan of Scar For Life and the most recent brings a local interest in the form of Rob Mancini, the new vocalist who also wrote all the lyrics for the tracks on the album. Mancini took up residence here some time ago after fronting German bands Hotwire and Crush. He has remained busy recording and producing and released his solo album "Rock 'n' Roll Circus" in 2011.
Joining Santos and Mancini are Teen Asty on bass and Joao Colaco on drums. In addition, there are a number of guest appearances on "Worlds Entwined" including Vinny Appice on the track "Thirteen Revolution", Neil Fraser (Ten / Rage of Angels) on "Vendetta" and Mikael Carlsson (Lover Under Cover) on "Wish You Well Tonight". Anne Victorino D'Almeida plays violin on the latter track, having contributed to two tracks on the previous album "3 Minute Silence" in 2012.
Dim lights Embed Embed this video on your site
For more information check out http://www.scarforlife.com/ https://www.facebook.com/scarforlife or http://robmancinirock.com/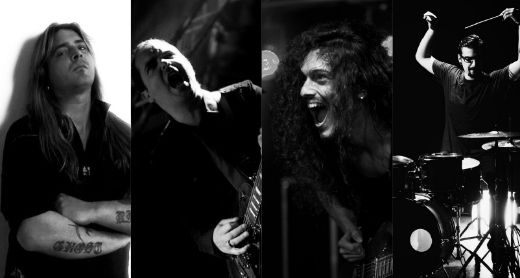 About "NI Rocks Recommends"
I'm not a reviewer and I certainly don't claim to be a journalist, but I wanted to acknowledge some of the great music being submitted to Rock Radio NI by artists, promoters and labels. That was the simple idea behind "NI Rocks Recommends". To be honest I'm not really a big fan of the whole idea of "Reviews" as they just represent one person's opinion!!  So I'm not giving marks or ratings, trying to categorise bands or compare artists. The albums that I'll be recommending are merely those that I would buy myself and which you'll be hearing played on my shows on Rock Radio NI.
Check out NI Rocks on Facebook – www.facebook.com/NIRocks or Twitter - www.twitter.com/NIrelandRocks