NI ROCKS Recommends "Adrenaline Rush" by ADRENALINE RUSH
It can only be a good thing for the rock scene when two consecutive album recommendations relate to bands whose members are generally young enough to be my kids! The previous recommendation was for Black State Highway. This one is for another female fronted band called Adrenaline Rush, who hail from Sweden and whose self titled debut album is released through Frontiers Records on 22nd August.  I would guess that Adrenaline Rush should find a strong following amongst the younger rock fans, but there is also a great deal worth recommending to the older generation like myself!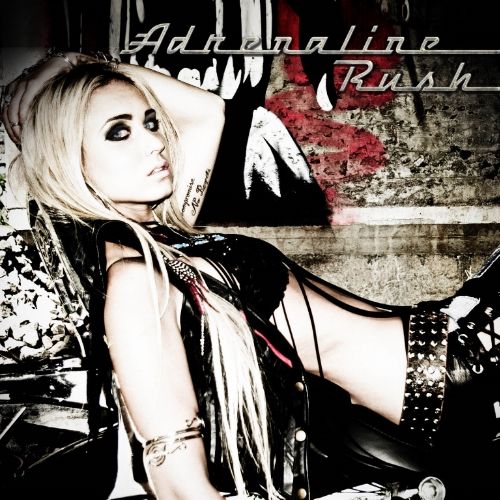 There are 11 tracks on the album "Adrenaline Rush" which was produced by Erik Martensson from W.E.T. and which is the final product of his collaboration with singer Tave Wanning that started back in 2012. There are a couple of tracks which maybe veer a little too much toward "pop" for my liking, but the majority are heavier tracks with powerful guitars laced throughout that I would happily play on the NI Rocks Shows. Indeed, "Hit You Like A Rock" was included on the Friday NI Rocks Show this week.
The band released their first single called "Change" in April (with a video following in July) and made their first appearance outside of Sweden at the Frontiers Rock Festival in May.
Dim lights Embed Embed this video on your site
Adrenaline Rush is fronted by Tave Wanning who has been involved in the music business from an early age. The rest of the band was selected by her and features Ludvig Turner and Alexander Hagman on guitars, Soufia Ma'Aoui on bass and Marcus Johansson on drums.
For more information on the band check out http://www.adrenalinerush.se/ or https://www.facebook.com/adrenalinerushofficial
About "NI Rocks Recommends"
I'm not a reviewer and I certainly don't claim to be a journalist, but I wanted to acknowledge some of the great music being submitted to Rock Radio NI by artists, promoters and labels. That was the simple idea behind "NI Rocks Recommends". To be honest I'm not really a big fan of the whole idea of "Reviews" as they just represent one person's opinion!!  So I'm not giving marks or ratings, trying to categorise bands or compare artists. The albums that I'll be recommending are merely those that I would buy myself and which you'll be hearing played on my shows on Rock Radio NI.
Check out NI Rocks on Facebook – www.facebook.com/NIRocks or Twitter - www.twitter.com/NIrelandRocks