NI ROCKS Recommends "Black State Highway" by BLACK STATE HIGHWAY
Black State Highway are a young band formed at Brighton's Institute of Modern Music who seem to have mainly played around southern England up until now. I hadn't heard of them prior to being sent this self-titled debut release but I instantly liked what I heard. "Black State Highway" is released through Cherry Red Records on 18th August, hard on the heels of the release of the single "Ain't Got No" (which you may have heard played on the Friday NI Rocks Show) on 11th August. Black State Highway play a brand of bluesy, riff-laden rock n' roll music that ticks all the boxes for me. Add to that the powerful vocals of the band's Latvian front woman and you have what should be a winning combination.
Formed at Brighton's Institute of Modern Music, Black State Highway are perhaps not surprisingly a bit of multi-national outfit, with Latvian Liva Steinberga on vocals, Olie Trethewey and Swede Yonnis Crampton on guitars, Gordon Duncan from Scotland on bass and Harry Bland on drums. It's no shock to find that they mention a few 70s rock bands amongst their influences, and the music they produce certainly does those influences much justice.
There are only 8 tracks on the album but they are all of a reasonable length and there are certainly no fillers. It's quite difficult to pick out any tracks for greater praise over the others, but after several listens to the album I think the opening track "Conclusion" and "Sacrifice" would be my top choices, closely followed by the single "Ain't Got No" and "Free".
Check out http://www.blackstatehighway.co.uk/ or https://www.facebook.com/blackstatehighway for more information.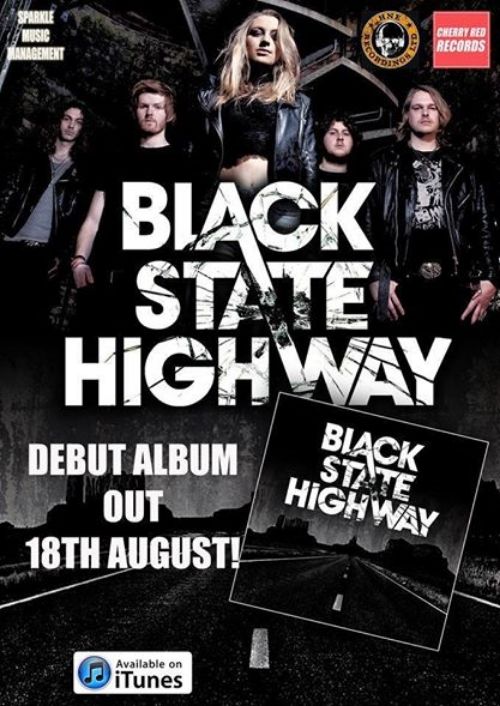 About "NI Rocks Recommends"
I'm not a reviewer and I certainly don't claim to be a journalist, but I wanted to acknowledge some of the great music being submitted to Rock Radio NI by artists, promoters and labels. That was the simple idea behind "NI Rocks Recommends". To be honest I'm not really a big fan of the whole idea of "Reviews" as they just represent one person's opinion!!  So I'm not giving marks or ratings, trying to categorise bands or compare artists. The albums that I'll be recommending are merely those that I would buy myself and which you'll be hearing played on my shows on Rock Radio NI.
Check out NI Rocks on Facebook – www.facebook.com/NIRocks or Twitter - www.twitter.com/NIrelandRocks