NI ROCKS Recommends "Heaven To Earth" by GREGORY LYNN HALL
I must admit that I wasn't familiar with the work of Gregory Lynn Hall prior to receiving an e-mail notifying me of the forthcoming release of his album "Heaven To Earth" through AOR Heaven on 28th July. He has been around the music scene in California and Nashville since the 70s playing with Rat Sally and 101 South and being involved with numerous projects. On this new album he is a bit of a one man band really - playing guitar, bass, drums, keyboards and harmonica as well as singing. There are however a number of guest guitarists performing solos and some additional support on drums.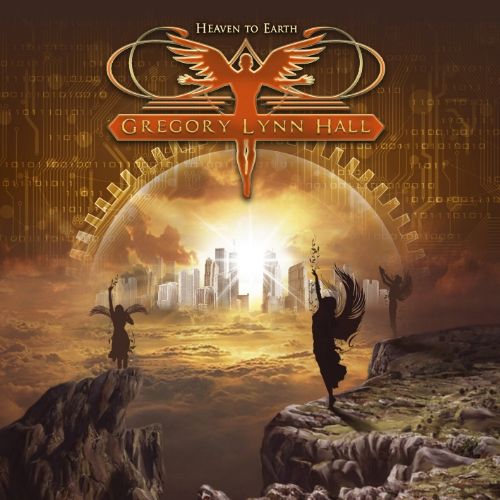 Whenever possible, I'll have a quick listen to an album before I decide to down load the promotional copy to make sure it's something that I would play on Rock Radio NI. Listening to "Rockin The Road", the first track on the album was enough to convince me that this album was going to impress and that track has already been played on my show.
There are 11 tracks on "Heaven To Earth" ranging from slower melodic rock tunes like "You Got Me Runnin" and "Love Can" to heavier offerings like "Rockin The Road" and "Fly On". Whilst my personal preference leans toward the latter, the more melodic tracks still have enough going on that they don't cross into that genre of extremely melodic rock that can often bores me.
Check out http://www.gregorylynnhall.com/ for more information.
About "NI Rocks Recommends"
I'm not a reviewer and I certainly don't claim to be a journalist, but I wanted to acknowledge some of the great music being submitted to Rock Radio NI by artists, promoters and labels. That was the simple idea behind "NI Rocks Recommends". To be honest I'm not really a big fan of the whole idea of "Reviews" as they just represent one person's opinion!!  So I'm not giving marks or ratings, trying to categorise bands or compare artists. The albums that I'll be recommending are merely those that I would buy myself and which you'll be hearing played on my shows on Rock Radio NI.
Check out NI Rocks on Facebook – www.facebook.com/NIRocks or Twitter - www.twitter.com/NIrelandRocks
Last Updated (Sunday, 27 July 2014 00:06)