NI ROCKS recommends "Crucified" by JIZZY PEARL (LOVE / HATE)
Originally marketed as the return of LA rockers Love / Hate, the excellent new mini album entitled "Crucified" that is released on 13th January has now been relabeled as a Jizzy Pearl release. Jizzy has also now announced that the UK tour in March that includes a gig in the Diamond Rock Club, Ahoghill on 7th March will be the last by Jizzy Pearl's Love/Hate. With the recent announcement that Jizzy Pearl will be fronting Quiet Riot it's a busy time for him as he will be moving from the Love / Hate tour to Quiet Riot duties. That includes the Monsters of Rock Cruise on which Quiet Riot have replaced Love / Hate.
The only mild disappointment when we  received "Crucified" via Stampede Press was that there were just six tracks on the album, but Jizzy has certainly delivered quality over quantity. The six tracks all hit the mark and demand another listen and then another. Personal favourites are "You're Making Me Nervous" which Jizzy states is about every man's idea of a bad date and "I Don't Want To Be Your Baby" which is labelled as a twist on the usual power ballad.
For more information check out
https://www.facebook.com/LoveHatetheband
www.lovehateofficial.com
www.jizzypearl.com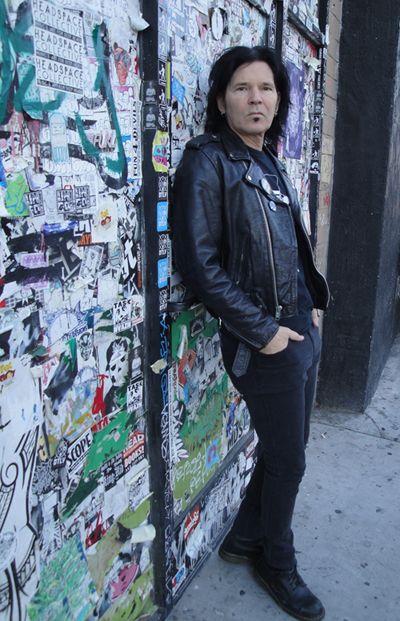 About "NI Rocks Recommends"
I'm not a reviewer and I certainly don't claim to be a journalist, but I wanted to acknowledge some of the great music being submitted to Rock Radio NI by artists, promoters and labels. That was the simple idea behind "NI Rocks Recommends". To be honest I'm not really a big fan of the whole idea of "Reviews" as they just represent one person's opinion!!  So I'm not giving marks or ratings, trying to categorise bands or compare artists. The albums that I'll be recommending are merely those that I would buy myself and which you'll be hearing played on my shows on Rock Radio NI.
Check out NI Rocks on Facebook – www.facebook.com/NIRocks or Twitter - www.twitter.com/NIrelandRocks
Last Updated (Sunday, 22 December 2013 21:02)