Romeo's Daughter released their fourth studio album entitled "Spin" on the 20th April just prior to heading out on tour with FM and No Hot Ashes on 1st May. I spoke to lead singer Leigh Matty via Skype on 29th April to talk about the new album, the tour and a few other things. This interview was included on the Friday NI Rocks Show which was broadcast on 1st May. It is available now from our MixCloud page -
https://www.mixcloud.com/NIRocks/ni-rocks-interview-with-leigh-matty-romeos-daughter-on-the-friday-ni-rocks-show-1st-may-2015/
The interview has been transcribed and posted below.
The other members of Romeo's Daughter are Craig Joiner on guitars, Ed Poole on bass and Andy Wells on drums.
Album recommendation for "Spin" - http://www.rockradioni.co.uk/back-stage/music-reviews/1872-ni-rocks-recommends-qspinq-by-romeos-daughter.html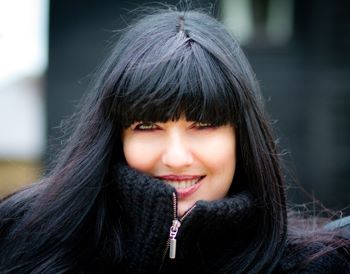 NI ROCKS – Hi Leigh, thanks for taking some time to talk to Rock Radio NI. Romeo's Daughter have just released their fourth album entitled "Spin". Who did the band work with on the writing and recording of the album?
LEIGH – It's very nice to be here and nice to speak to you. Actually, we didn't work with anybody, we did it all ourselves. We do everything ourselves. All the songs are written generally by our wonderful guitarist Craig Joiner, but we've all co-written on some of the tracks. They're all recorded at either Craig's home studio or I have a studio at my office and the bass player has his own studio. Everything is done literally in-house: everything is written and recorded; the only thing that wasn't was that it was mixed by a really great guy called Jeff Knowler who actually played keyboards for us last year. It's always good to get someone in at the end to mix everything otherwise you can get too close and lose perspective. All cottage industry, all in-house.
NI ROCKS – How would you compare "Spin" to your last album "Rapture" which was released in 2012?
LEIGH – I would say, well it's tricky when it's yours, but I'd say it's a little bit darker and a little bit heavier. We don't have as many ballads on it as we did in "Rapture". I think we've really only one or two songs that fall under the ballad category on "Spin"; on "Rapture" I'd say we had at least three or four. The lyrical content on some of the songs is a little bit heavier. I would say it's just a bit more modern sounding maybe, but other people might disagree. It's hard when it's your baby. What do you think? Is it different from "Rapture".
NI ROCKS – I'm not sure if heavier is maybe the right word, but yeah I'd say it's a bit heavier than "Rapture".
LEIGH – Yeah, it's a bit heavier riff-wise. Craig has a few more guitar solos. When we worked with Mutt (Lange), he wasn't really into the whole "have a long guitar solo" thing. So Craig has two or three tracks where he gets the opportunity to go off on a tangent, which of course most guitarists love. So I guess it maybe heavier guitar wise. Just modern hopefully and a bit more contemporary which was what we were going for so I hope that's how it sounds.
NI ROCKS – There was almost 20 years between the recording of "Rapture" and the band's second album "Delectable". A lot had changed in the music business over those 20 years. For you recording the album, do you think the process has become any easier?
LEIGH – I think it's become easier in the sense that we have complete control over it. We can determine when and how everything is done. The difficulty is that when you don't have a record label backing you, everything has to be done by a member of the band, so in the past we didn't do artwork or make videos. We just turned up at a studio, a very expensive studio normally, that we didn't realise we were paying for. The first Romeo's Daughter album took maybe six months to record. This one took over two years to record, but it wasn't all the time. We dipped in and out, and sometimes we'd go for months without doing any recording; we'd just demo songs and see if we liked them. The actual recording was pretty quick once we were in our stride.
Things are different. We did our first demo on 8-Track, now some of our demos we actually just improve on, we don't re-do the original recording. All the vocals are done from scratch. The big difference between then and now is social media; there was no social media or "social media" was magazines or MTV, that I suppose was social media in the 80's. Now it's all computers, Facebook, Twitter etc. You've really got to keep on the ball with it, because that really is the only way to get our message out. That's the only way we can tell people we've got an album out; through Facebook. So that is very, very different, and we've all had to get up to speed with that, though we do have a fantastic lady who looks after that side of things for us on a daily basis. That's the biggest difference really; the way the world has changed with computers.
NI ROCKS – We're going to play one of the tracks from "Spin" now. Can you pick a track, tell us a little about it and introduce it for us?
LEIGH – The first song I'm going to pick is a song called "Radio". The reason why I'm picking this one for everyone to hear as our first song is that I think it's one of the finest Romeo's Daughter songs. I'm very biased about this song, I really really love it. I loved to record it and I love to play it live and it's actually on our set when we go out. I think it's a very good example of where Romeo's Daughter is now and where it's going.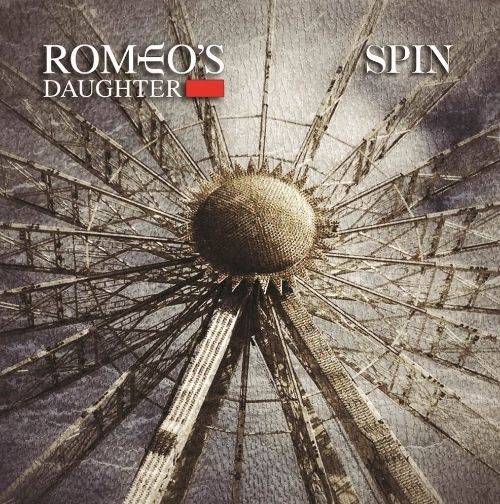 NI ROCKS – The band reformed in 2009 just after the re-release of your self-titled debut album in 2008? Was that something that had been discussed for some time and what made then the right time for Romeo's Daughter to re-emerge?
LEIGH – The last album we recorded in 1993 was called "Delectable" and the reason we got back together in 2009 after that huge time gap was that we were invited to play the Firefest Festival in Nottingham. We'd been asked to do it two years prior but, I can't remember why, for some reason someone was unavailable. Then we were asked again in 2009 and we all got together and had a little meeting and said yes, we're all free, let's do it for a laugh. We didn't have any expectations for it. I remember the first rehearsal we turned up at. I hadn't sang professionally for a very long time. It was really hard work, just to get the muscle back in the throat to be strong enough to do a set. I was panicing like crazy the night of the actual festival, but we went out and we absolutely loved it. It was like putting on an old pair of socks, we all fell back into the old routines. It was such a joy to look around and see all my old mates on stage and to be making music together again. That was really the catalyst for us, because we decided to see if we had another album in us and we did. That was released in 2012 and was called "Rapture".
NI ROCKS – You've kinda touched on this already, but I had read somewhere that you hadn't really sang professionally during the years that Romeo's Daughter weren't active. Is that correct and if so what was it like getting back on stage after such a period of time?
LEIGH – That's correct. It was half absolutely nerve-wracking and the other part absolutely exhilarating because we had such a wonderful response. We really weren't sure if anyone was even going to turn up to see us play. We had, I think, a 3.30pm slot, we didn't know if anyone would even remember us. We had very little expectations for how we were going to be received and we were received absolutely incredibly. It was really moving. I know it sounds really soppy and everybody says it was so great when we got back on stage, but reallt it was fantastic. A lot of the reviews after the shows said we were the band of the weekend and how happy everyone was to see us, so it made it a lot easier. After a couple of songs everybody settled down. I've always been pretty good at controlling my nerves so it was a really lovely occasion.
NI ROCKS – In a Classic Rock Magazine vote in you came out as number 5 Lady Rock Singer of all time. How do you react to accolades like that?
LEIGH – Well, I don't really know. It was very flattering and a bit embarrassing (laughs). I don't really know where they get their things from and how they decide on things like that. It was lovely to be put in the Heart ladies and I think Pat Benatar was in there too. It's very flattering and its lovely and great for my mum and dad, and the band were proud, but's not really something that I…you know…I don't even know who did it and who decided. It was probably somebody I'd given a fiver too or something a couple of week before (laughs).
NI ROCKS – Time for another track from "Spin". Again I'll let you pick one, tell us about it and introduce it.
LEIGH – Let's go for a ballad this time. A song called "Enemy". I also like this a lot and it seems to be a very popular song so far from the fans who have bought the album.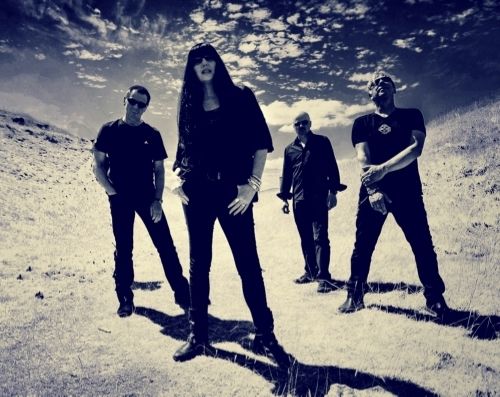 NI ROCKS – You head out on tour with FM and Northern Ireland's No Hot Ashes on Friday. I'm sure you're looking forward to that?
LEIGH – Very much so. Haven't been on tour for a while so we're really really looking forward to it. It's all last minute panic today, trying to remember that you've got everything. Have you got your T-shirts and enough things to sell in the shop. It's a really nice thing to do. It's a bit like…..as an adult it's a bit hard to explain to another adult who's not in a band and who doesn't go on tour what exactly it's like and how crazy it is, but also how much fun it is.
NI ROCKS – I actually work with Eamon, the singer from No Hot Ashes, in our day jobs.
LEIGH – Oh really, obviously Steve Strange the drummer I know, but I've not met any of the other guys so I'm looking forward to seeing them on Friday.
NI ROCKS – Yeah, he flies out on Friday morning. I was talking to him yesterday and I know he's really looking forward to it.
NI ROCKS – Your husband Merv Goldworthy is of course one of the original members of FM. Have you been out on tour together with your own bands before? I think you have.
LEIGH – Well actually we met in 1989 on the road on the first tour that we supported FM. He had sorted that out. He had seen "Heaven in the Back Seat" on MTV and quite liked the look of the lead singer (laughs) and very intriguingly managed to talk his band into asking us to go on tour with them.
NI ROCKS – That's very clever, that was a good move!
LEIGH – I know and if you knew Merv you'd be surprised by that because he's not a flash person at all. Anyway, it all worked and the rest is history. We toured with them in 1989 and have done some gigs with them since then. I think we did about five gigs with in 2012 and now we're doing this tour with them. It kind of makes sense. Obviously, we can't do it too often because we've each to go off and plot our own journey and do our own thing, but a lot of the fans that we made were from the original FM tour so it makes sense for the fans and they love it when we're back together. So we're hoping that it is going to be as good this time as it always has been in the past.
NI ROCKS – We'd talked previously about the problems and costs of playing in Belfast, both for the bands and the promoters. There are no Belfast dates scheduled.
LEIGH – Unfortunately not. The problem in getting over to N Ireland is that it is very expensive and cost prohibitive. I unfortunately don't book the tour, it's all booked by Strange World Management and I'm sure if Steve could have sorted out coming to Belfast he would have done that because it's his home town. I'm not exactly sure why we're not doing it to be honest, but hopefully Romeo's Daughter will be able to do it at some stage. I think we've a nice fan base in Ireland. It's on our wish list to come over and play sometime. We used to know the Mamas Boys really well and they used to come out on tour. Do you know them?
NI ROCKS – Yeah, I know Pat better.  He actually did a tour fairly recently with the Quireboys where he'd come on stage with the fiddle and play along with them. In fact, Pat's constantly touring.
LEIGH – I know he is. I know John very well, I'm good friends with him. He's a big Romeo's Daughter fan and he always comes to see us when we're in London. In fact I'll probably see him in a couple of weeks, but they're all great guys.
NI ROCKS – Obviously they can't have a proper re-union, but they had a partial re-union about 3 or 4 years ago in Belfast with the two brothers and Steve Strange playing drums. Their first time on stage together for a while.
LEIGH – It must be very mixed for them to go out and play. So tragic really.
NI ROCKS – Have you any more plans for 2015 that you can tell us about?
LEIGH – We're going to try and promote "Spin" as much as possible. At the minute we're trying to get on some more support tours. A band like us, that's how we make fans. It's quite tricky to do. It's difficult now to get supports. You have to buy into a lot of them and for us that doesn't really make much sense. So we're working on getting some support tours and hopefully going to do our own headline tour. We always tend to do it around October or November. At the minute we're trying to get an agent to help us get some more good gigs. That's really what we're good at and that's what helps us. The more we play live the better it is for us. But it is tricky and hard to do when you're doing it on your own. We've got plans and it would be nice if we could work "Spin" a little bit more than we were able to do with "Rapture" really.
NI ROCKS – Any more festivals planned? I know you did the AOR one recently.
LEIGH – Unfortunately, not this year. Hopefully next year we might. You have to get them so early, and again doing it without an agent is quite hard. HRH was fantastic, it's always really good for us. We've played there before and they know we always go down very well and that's why we were able to get it again in March. Unfortunately at the moment, we're not playing any festivals this summer, which is a real shame. We would have loved to have done that. There's always next year!
NI ROCKS – On a more general note, what artists are you listening to yourself these days?
LEIGH – To be honest I haven't had much time to listen to other artists.
NI ROCKS – (Laughs) FM, the answer should be FM. The new FM album – get those plugs in!
LEIGH – I must admit that I listen to very little rock music. The stuff I like is really the old-fashioned rock like Aerosmith, and I love The Police. These are all old bands really. I really like a British female singer called Corrine Bailey Rae. I listen to a little jazz and some pop, I quite like Pharrell Williams stuff. I choose songs rather than albums, I'm quite fussy. I quite like Royal Blood, I suppose they're rock. They're up and coming, well actually they're there aren't they really. They're doing really well and I quite like their sound even though there's no guitar which is a bit odd.
NI ROCKS – Yeah, I actually saw them live in Belfast about a year ago and the venue was fairly empty because a lot of people hadn't heard of them then, but they've now sold out The Ulster Hall here in Belfast.
LEIGH – Yes, extraordinary success story. I suppose we have to see what their second album is like. The first album is the easy one, it's the second one that's the tough one.
NI ROCKS – It is unusual watching just a drummer and bass player on stage, wondering how they get that sound.
LEIGH – Yes, they're interesting. I'd say they are the rock band that I'm most interested in here in the UK.
NI ROCKS – Last question before we get back to playing some music. What do you hope to have achieved with Romeo's Daughter over the next 12 to 18 months?
LEIGH – I just hope that more people get to hear us and that we're able to spread the word a bit. As I've been saying through this whole interview, it's hard now. It's hard to get out to a bigger audience. Every album we make, we make to our best ability and a lot of hard work and love goes into everything. We don't just make an album every other year. It takes us time to do it because we want it to be the best that it can be. I think now about what it would be like if I wasn't singing or in Romeo's Daughter and it kind of horrifies me, the thought of it. I think the guys all feel the same. Now that we're all back together and have rediscovered our love of this music that only we can make. This is our sound and our thing and I hope that we can carry on doing it for as long as we can and as long as it brings us joy; and as long as people want to hear us doing it. Just forward, looking ahead and hoping for the best. We wouldn't do it unless we absolutely loved it. We don't need to, we all have other jobs and busy lives. We do it for the love of it.
NI ROCKS – Keep doing it, I loved the new album, so keep doing it.
LEIGH – Thank you so much Nigel, that's good to hear.
NI ROCKS – Ok, Leigh thanks very much for taking the time to talk to me. Time to pick one more track from "Spin". Which one do you want to finish on, and tell us a little about it?
LEIGH – It's an absolute pleasure, thank you for inviting me on. I'm going to pick the lead song from the album which is a song called "Touch". It's the first track from the album and we've made a promo video for it. It's a bit different for me. It's a different kind of vocal for me, I'm doing very low and quite high, and I think it's quite quirky and trashy.
Playlist for Friday NI Rocks Show
TRUCKER DIABLO – Murder Ballad
FM – Digging Up The Dirt
ROMEO'S DAUGHTER – I Cry Myself To Sleep At Night (Live)
Leigh Matty Interview Part 1 (6 min)
ROMEO'S DAUGHTER – Radio
Leigh Matty Interview Part 2 (4.5 min)
ROMEO'S DAUGHTER – Enemy
Leigh Matty Interview Part 3 (11 min)
ROMEO'S DAUGHTER – Touch
THE BURNING CROWS – Alright
HOLLOW HAZE – Eyes of the Sphinx
SONS OF SIN – Rebelation