Angels Or Kings released their second album, called "Go Ask The Moon" through AOR Heaven on 28th October. This is the follow up to their debut "Kings of Nowhere" which I posted a recommendation for in Nov 2014. The band was actually active in the UK AOR scene during the late 80's and early 90's but didn't release any albums prior to disbanding. When the band reformed in 2011 it was four of the original members along with a new vocalist. The debut album earned some great reviews and the follow up should be equally well received. The track "No Alibi" was included on the Friday NI Rocks Show on 4th November.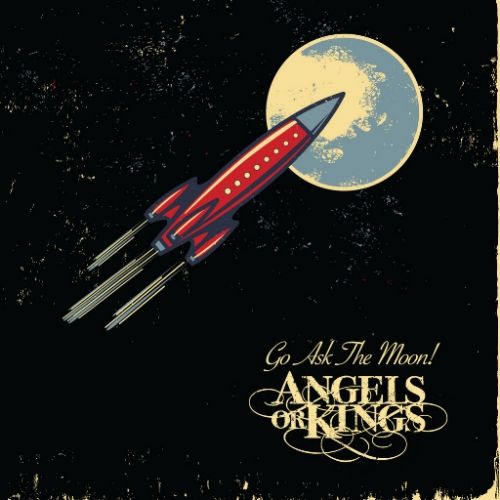 There are now just three of the original members – Tony Bell and Steve Kenny on guitars and Andy Chemney on drums. The vocalist is now Baz Jackson. Those four are joined by Dave Ellis on keyboards and Daniel Bate on bass for live shows.
Work on "Go Ask The Moon" commenced shortly after the release of "Kings of Nowhere" and the album was produced by guitarist Steve Kenny. Mixing and mastering was completed by Sheena Sear and Mark Stuart who are best known for their work with Magnum.
There are 11 tracks on the album. My own favourites would include "No More Faith To Lose", "Ancient Fires", "No Alibi" and "Go Ask The Moon".
For more info check out the band's website - http://www.angelsorkings.com/
The earlier recommendation for "Kings of Nowhere" can be found here - http://www.rockradioni.co.uk/back-stage/music-reviews/1704-ni-rocks-recommends-qkings-of-nowhereq-by-angels-or-kings.html
About "NI Rocks Recommends"
The simple idea behind "NI Rocks Recommends" is to acknowledge and promote some of the great music being submitted to Rock Radio NI. I'll not be giving marks or ratings or analyzing the tracks in great detail; just telling you something about the artist and the album. It's a personal recommendation to go check something out, not a traditional "review"!
My musical tastes cover most things rock; from the not too melodic to the not too heavy. The albums that I'll be recommending are those that you'll hear me playing tracks from on my shows on Rock Radio NI.
Check out NI Rocks on Facebook – www.facebook.com/NIRocks or Twitter - www.twitter.com/NIrelandRocks