NI ROCKS Interview with JEFF HOAD from THE RICH AND FAMOUS
Early in the morning of St Patrick's Day, I found myself on Skype talking to someone in Australia who I'd previously only ever seen on a stage in Belfast over 28 years ago; when his band were supporting Kiss. Jeff Hoad, the former front-man of Kings of the Sun has returned with new music from The Rich and Famous – the band he and his brother Clifford had originally formed after the demise of the Kings of the Sun.
The interview with Jeff will be broadcast on the Friday NI Rocks Show this week and you can listen to it via the On Demand Player - http://www.rockradioni.co.uk/hosts/ni-rocks-friday-rock-show.html (the Show uploaded on 22nd March).
We chat about the new EP from The Rich & Famous and much more. We'll feature a couple of tracks from the new EP as well.
Our second guest on the Show this week is former American Idol contestant James Durbin who was recently revealed as the new Quiet Riot vocalist.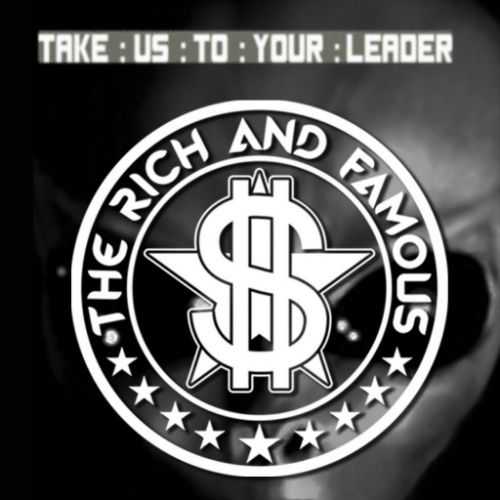 Check out the band's website for more info - http://www.therichandfamousband.com/
Dim lights Embed Embed this video on your site
Playlist -  24th March 2017 (Uploaded 22nd March)
GASOLINE OUTLAWS – Heart & Soul
KINGS OF THE SUN – Serpentine
Interview with Jeff Hoad Part 1 (8 min)
THE RICH AND FAMOUS – Take Us to Your Leader
Interview with Jeff Hoad Part 2 (7.5 min)
THE RICH AND FAMOUS – Dirty Music
Interview with Jeff Hoad Part 3 (5 min)
KINGS OF THE SUN – First Thing About Rock n Roll I Remember
THE RICH AND FAMOUS – Rich and Famous
THE RICH AND FAMOUS – Stand Back
JAMES DURBIN – Outcast
Interview with James Durbin Part 1 (6 min)
MAPS TO THE HOLLYWOOD SCARS – Never Ending Ride
Interview with James Durbin Part 2 (10 min)
MAPS TO THE HOLLYWOOD SCARS – Till Death
Interview with James Durbin Part 3 (12 min)
JAMES DURBIN – Beautiful
QUIET RIOT – Thunderbird
SCREAMING EAGLES – Streets of Gold
IRON MAIDEN – Hallowed Be Thy Name
Last Updated (Thursday, 23 March 2017 02:40)