NI ROCKS Recommends "Northern Rumble" by FEATHERSTONE
"Northern Rumble" is the debut album from Swedish band Featherstone and it was released via AOR Heaven on 24th June. The band is largely the creation of Rikard Quist, a songwriter and producer who also just happens to play numerous musical instruments. The album is a good example of that more powerful side of the melodic rock genre that is able to retain my attention and keep me listening (I've now had the album on repeat for several hours at my desk as I type this!).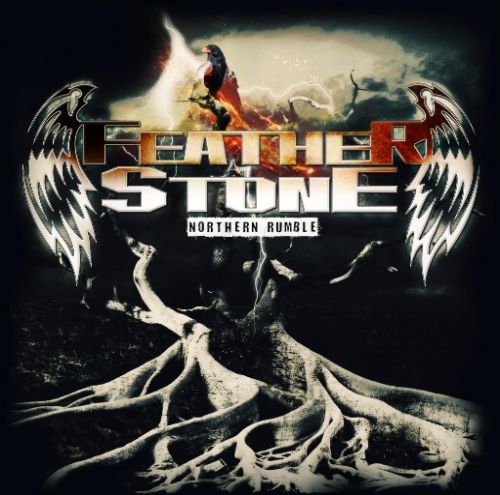 Rikard Quist plays guitars, bass, keyboards and hammond organ on the album as well as providing backing vocals. He is joined by vocalist Lars Boden and drummer Niklas Osterlund. There are also a number of guest guitarists and additional vocals from Annica Svensson. Quist worked with British lyricist Jon Wilde to create the 10 songs on the album.
Most of the album was recorded and produced by Quist in his own studio in Gothenburg, with final mixing and mastering being done at JM Recording Studio.
My favourite tracks would be "Freedom Call", "Leave Me Be", "Look Into My Eyes" and "Scandinavian Rose". The track "Hold On To Love" was included on the Friday NI Rocks Show on 1st July. A video for the opening track on the album, "I Need Myself The Most", was released a few weeks ago.
Check out the band's website at http://featherstone.se/ or follow them on Facebook at https://www.facebook.com/FeatherstoneSweden/
Dim lights Embed Embed this video on your site
About "NI Rocks Recommends"
The simple idea behind "NI Rocks Recommends" is to acknowledge and promote some of the great music being submitted to Rock Radio NI. I'll not be giving marks or ratings or analyzing the tracks in great detail; just telling you something about the artist and the album. It's a personal recommendation to go check something out, not a traditional "review"!
My musical tastes cover most things rock; from the not too melodic to the not too heavy. The albums that I'll be recommending are those that you'll hear me playing tracks from on my shows on Rock Radio NI.
Check out NI Rocks on Facebook – www.facebook.com/NIRocks or Twitter - www.twitter.com/NIrelandRocks
Last Updated (Friday, 29 July 2016 08:47)